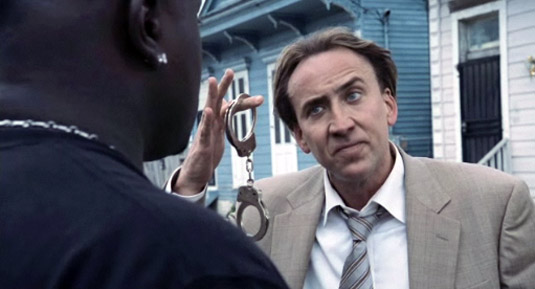 The premiere episode of the deadCENTER Movie Club is now online and ready for your download and enjoyment! Read more…
We here at the deadCENTER film festival are always trying to think of new ways to get in touch with you, our favorite independent film audience members. Usually, this involves a few of us sitting down with some beers and debating the merits of an idea. During one such session, I proposed that we start showing up at your houses, DVD in hand, drink your beer, and then argue with you about the movie we brought. After a few calls to their locksmiths, the other staff members said that idea was far too creepy, and we could probably use that newfangled internet device to accomplish the same thing.
So here we are a few weeks later to announce the deadCENTER Movie Club Podcast. Here's how it works: Once a month, we'll announce the movie selection via blog post. You'll update your Netflix queues, and a week later we'll post a podcast of Kevin Ely, myself, and a few guests discussing the film. You'll listen, marvel at our genius, and keep the conversation going in the comments section. Hopefully they'll be at least half as fun for you to listen to as they are for us to make.
We're going to kick things off with Bad Lieutenant: Port of Call: New Orleans. The film is available through Netflix, though sadly not on instant viewing. If you really want to stream it, you can "rent" it through Amazon's video on demand service.